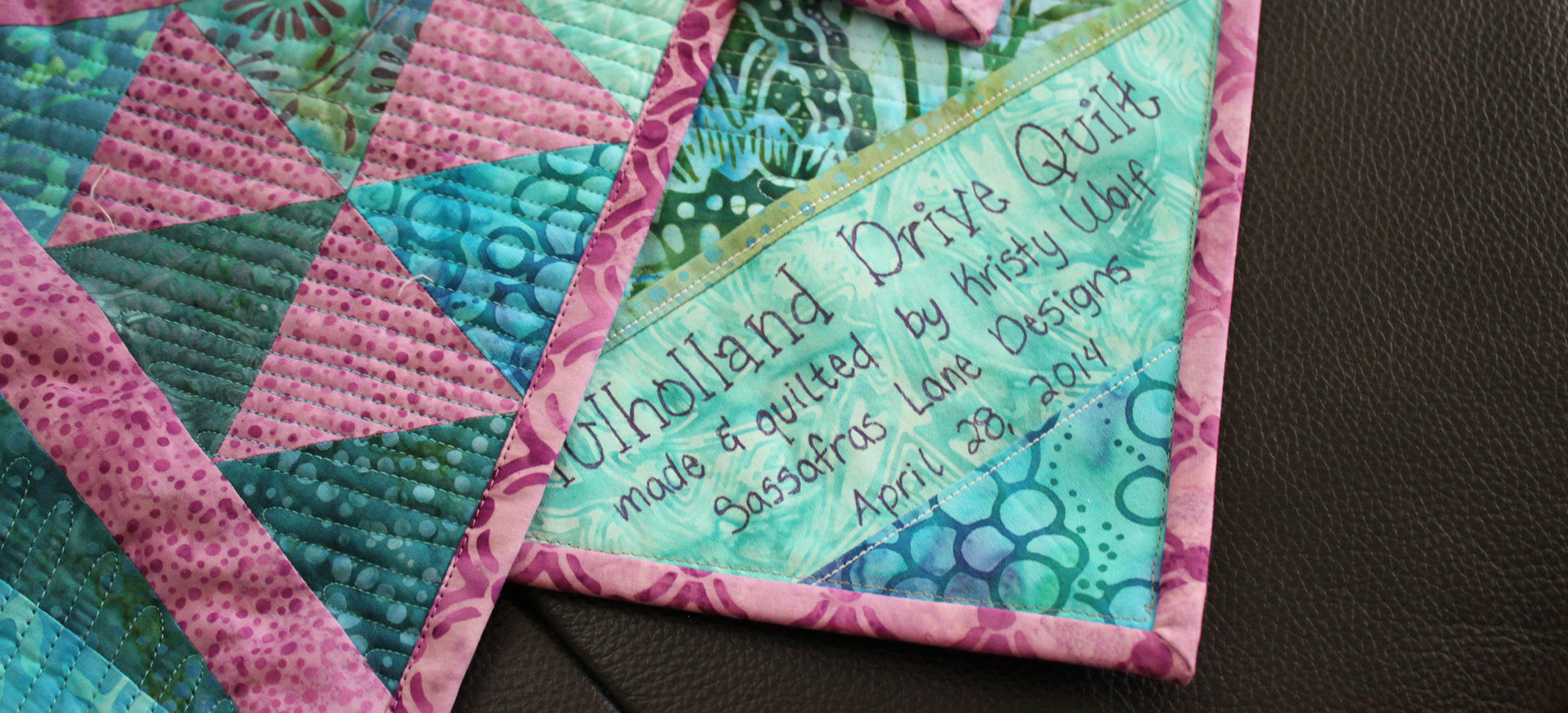 Mulholland Drive in Batiks & Sale Announcement!
Today we are sharing another Mulholland Drive quilt. My mom made this gorgeous version in teal, blue and purple batiks. This is the smallest size provided in the pattern and it finishes 41" x 53". 
My Mom, the amazing quilter behind 
Wolf Creek Quilting
, quilted horizontal serpentine lines in the diamonds and horizontal serpentine lines in the triangles. I absolutely love the texture when light hits this quilt from the side. 
Quilt Stats:
Made & Quilted by: Kristy Wolf
Quilting: horizontal and vertical serpentine lines 
Fabric: assorted blue, turquoise and purple batiks
Finished Size: 41" x 53" - wall-hanging or crib size
Techniques: paper-piecing and triangle piecing
My Favorite Part: the texture created from the quilting
This quilt makes me wish I was in the mediterranean with a fruity drink! We used our
World's Easiest Quilt Label
technique to make a simple label. 

And in theme with our newest tradition, Mulholland Drive PDF patterns will be on sale tomorrow! For one day only, the Mulholland Drive patterns will be 25% off! Be sure to stop by and get yours! 
If you haven't entered our Quiltmaker's 100 Blocks blog tour giveaway, there is still time! Click
here
and enter to win some goodies =] Thank you for stopping by!