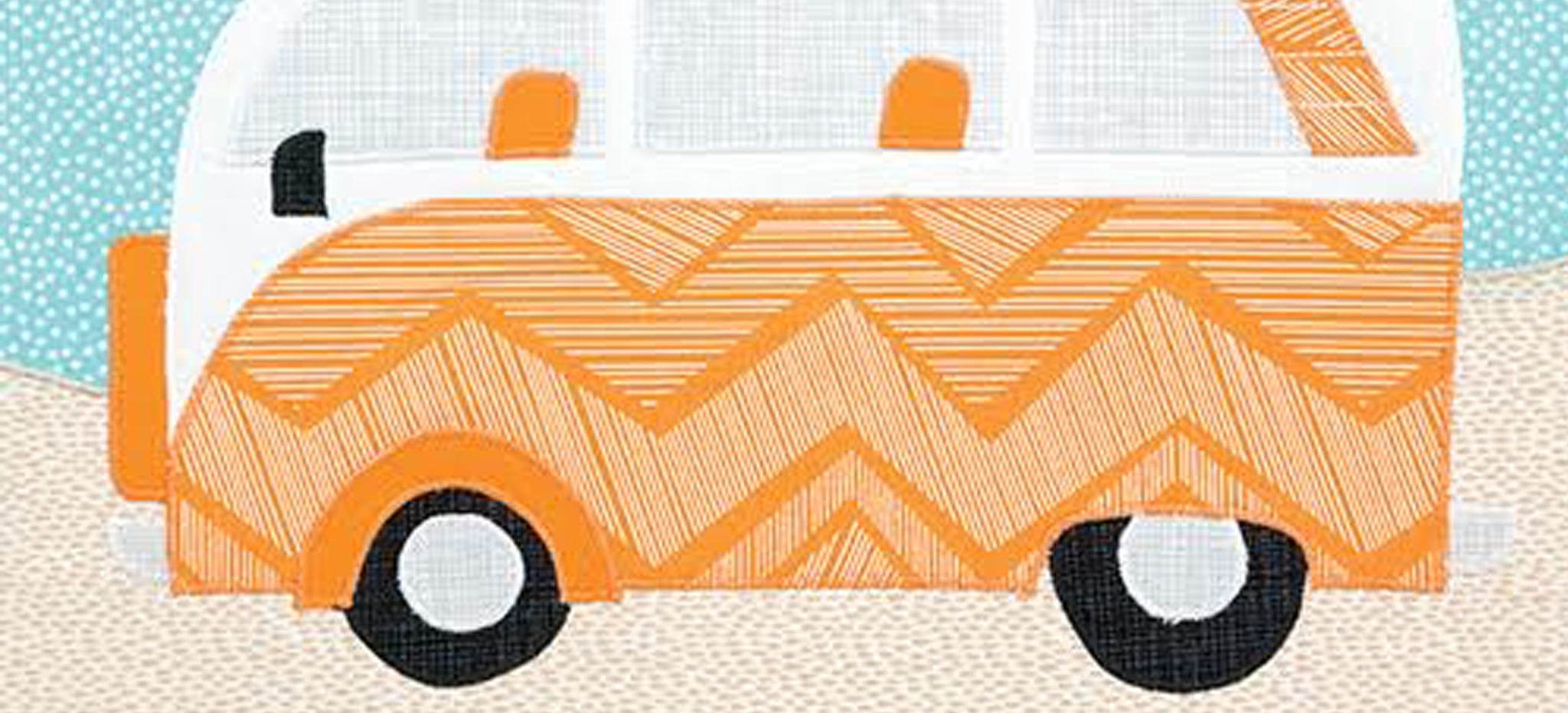 Quiltmaker's 100 Blocks Vol. 9 Blog Tour
Welcome to the Sassafras Lane Designs stop along the Quiltmaker's 100 Blocks Volume 9 Blog Tour! If this is your first time, take a peek around! We have two blocks to share with you. Strangely we both made applique blocks this time around, but it conveniently put us on the same page. Here is the first block:
My Mom decided to keep with her vintage car theme and her newest block is an adorable VW inspired van. She used an orange zigzag for the van body, a tan raindrop print for the sand and blue dot for the sky -- all Timeless Treasures basics. I love the surf board on the top of the van. She has added lots of little details like the seats, clouds, bumpers and the front tire cover. Isn't it just the cutest thing!
Block Size: 12"
Block Number: 815
Block Name: Surfin'
Designer: Kristy Wolf
Technique: Fusible Applique
My block is a close up on an aperture. It is inspired by my second favorite (to quilting) hobby, photography. I have a nice little camera collection and am never more than an arm's length from one! I used all Timeless Treasures fabrics: an aqua zigzag for the background, a charcoal sketch for the lens and a cursive writing print for the aperture. It is simple, but I like it! We both have quilt designs using our blocks in the works, so stay tuned!
Block Size: 12"
Block Number: 816
Block Name: Shuttered
Designer: Shayla Wolf
Technique: Fusible Applique
Now for the goods! We will be giving away five prizes. Each prize will contain a
Quiltmaker's 100 Volume 9 issue
and 4 of our
brand new patterns
! For a chance to win, leave a comment on this post (click the post title and scroll to the bottom) telling me your current favorite quilting technique (classic patchwork, paper-piecing, applique, etc.), and submit by midnight MST, Friday, May 2. I will pick five lucky winners and email them. =] Thank you for stopping by and enjoy the
rest of the tour
!