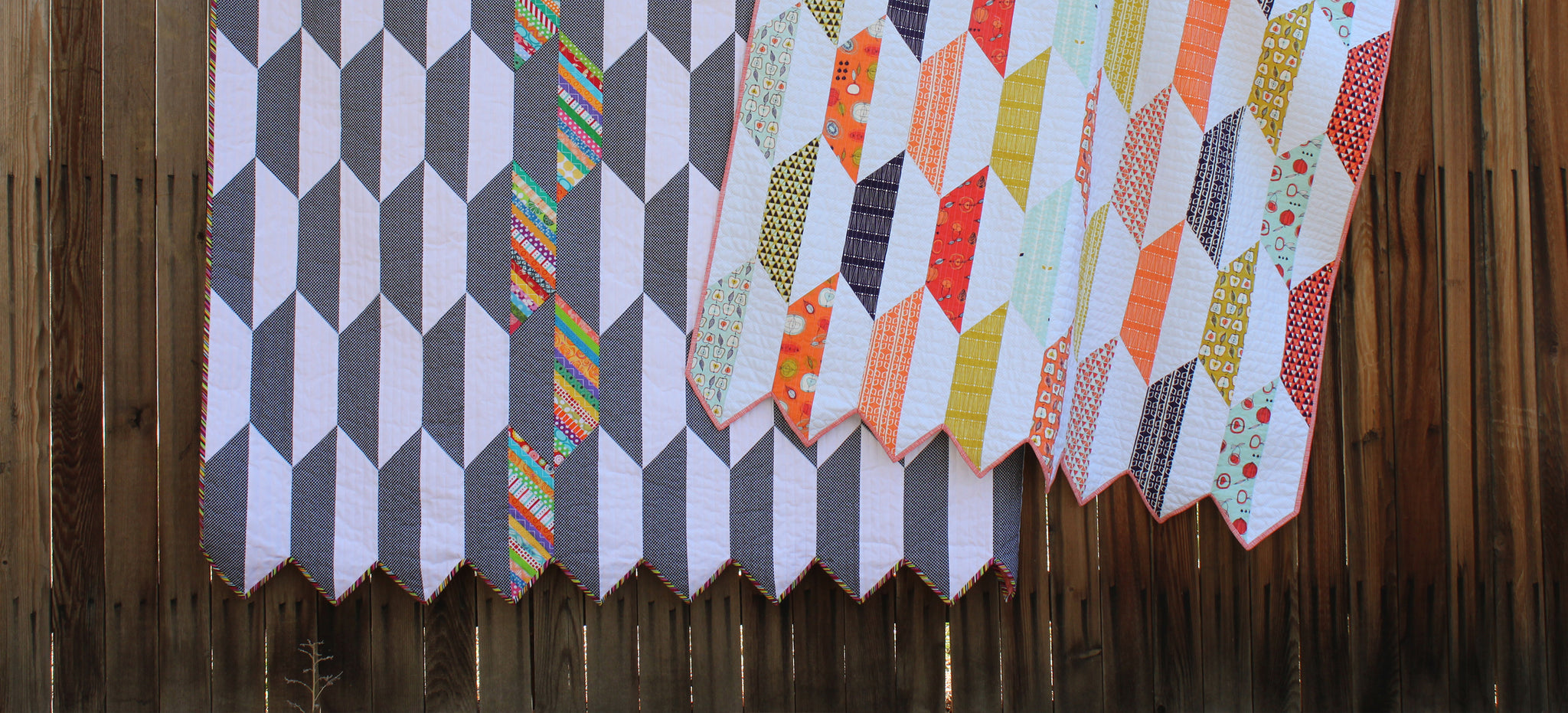 Quilt Market in Minneapolis
As many pattern and fabric companies begin their journeys to International Quilt Market in Minneapolis, we are staying put. This will be the first time since we began Sassafras Lane Designs that we will not be attending and I am having mixed feelings about it. On one hand I am sad and feel left out. I am going to miss all my quilty friends and miss out on interactions with the individual quilt shop owners. It sounds silly, especially since it was our idea, but I will be stalking the overflowing social media coverage of all the fun happening in Minneapolis (without me!). On the other hand, I am feeling relieved. We chose to not attend because this week marks the 30th anniversary of my parents (and lack of vacation days) and we plan to celebrate this weekend with pedicures, champagne, the Avengers movie and some pattern writing. Much more relaxing than toting a booth across state lines, setting up, standing for 3 days and taking down. So, even though I will miss it, I am going to enjoy this little bit of down time and use it to create some more patterns!
And just because we won't be there… doesn't mean we won't be represented! We have 4 new patterns that are debuting this Spring and they will be sprinkled all over the Minneapolis Convention Center.
Park Place is already available in paper and PDF form. Firelights Lane, Canyon Boulevard and the Bubba Bowling Bag patterns will be available very soon! We are putting the final touches on them =]
We have projects in the following booths: Andover Fabrics, Checker Distributors, Clothworks, Dear Stella, Hoffman California Fabrics, Maywood Studio, Michael Miller Fabrics, Monaluna, Riley Blake Designs and Timeless Treasures. I can't wait to share more photos of these projects! Sharing this little bit has already made me feel better! Thanks for swinging by and be sure to drop back in for more projects very soon!
P.S. We will definitely be at International Quilt Market in Houston this Fall, with lots of new patterns in tow!