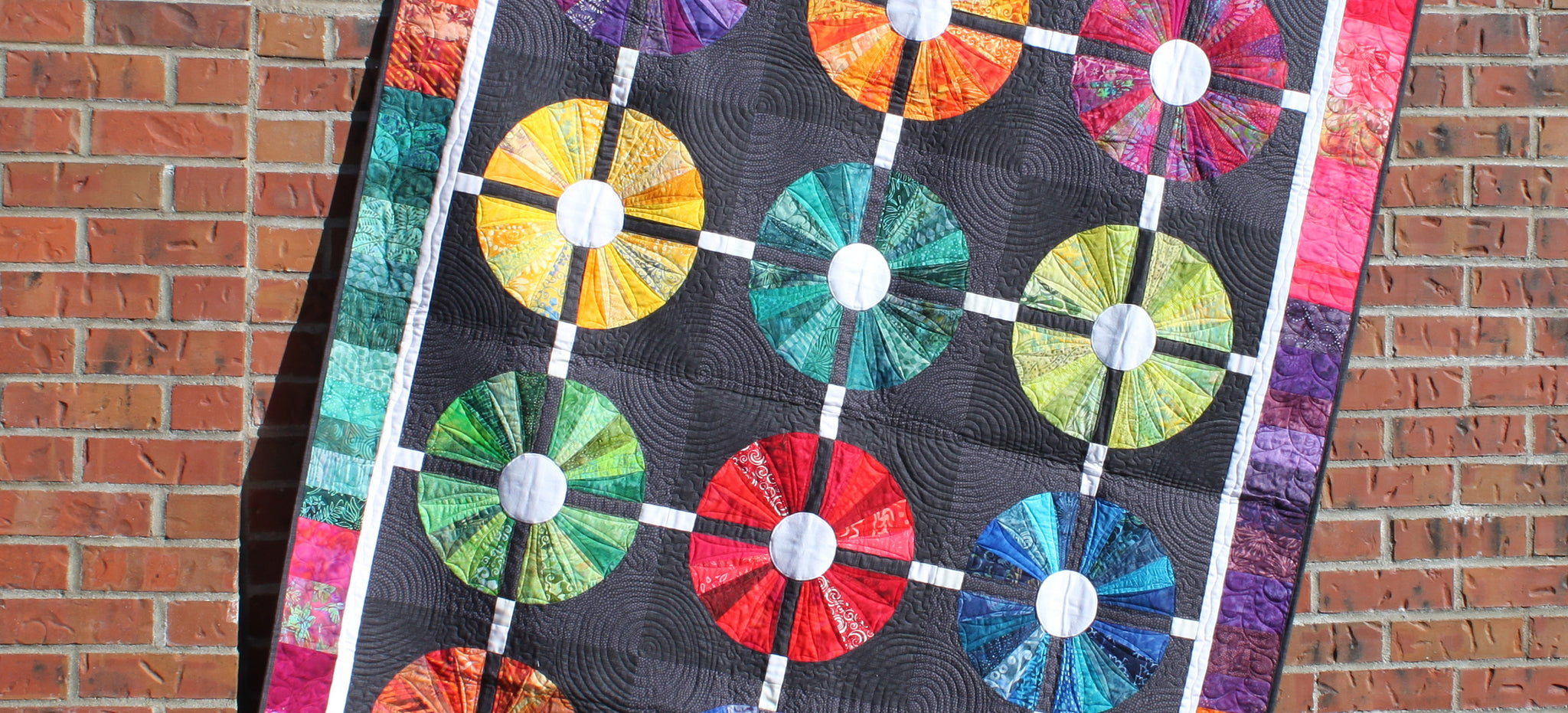 Introducing Piccadilly Circle!
The July/August '13 issue of Quiltmaker will be hitting the stands soon! This issue's theme is foundation piecing... and we have a pattern in it!
Piccadilly Circle features quarter-circle foundation pieces, that are then pieced into a the background and appliqued on top of. The first one we made (the one featured in the magazine) is scrappy! I dug through all of our batik scraps and separated them into 12 color-coded piles. Here it is:
The background is two different dark greys, one with a hatching pattern, the other is polka dots. I love the subtle checkerboard effect they create. I pieced the left over scraps into a piano key border. This pattern includes foundation piecing, curve piecing, applique and mitred corners. It sounds difficult, but in reality it is just a little time consuming. I promise!
Here is a shot of the pile of wedges for the circles after they have been pieced:
Here is another Piccadilly Circle we made. This one is a little less circus and a little more beachy. We used light turquoise fat-quarters for the circles, a white and light grey for the backgrounds and a royal blue for the accent.
This is the Christmas in July Contest issue of Quiltmaker. This means almost of the quilts have a holiday themed color option that is a prize. Here is the Christmas Piccadilly Square. It is made in all Timeless Treasures fabrics. I love the peppermint look created with the reds and whites.
Thank you for stopping by to check out the Piccadilly Circle quilt! Flat shots of the quilts and the stair case photo were all taken by the talented Mellisa Mahoney.