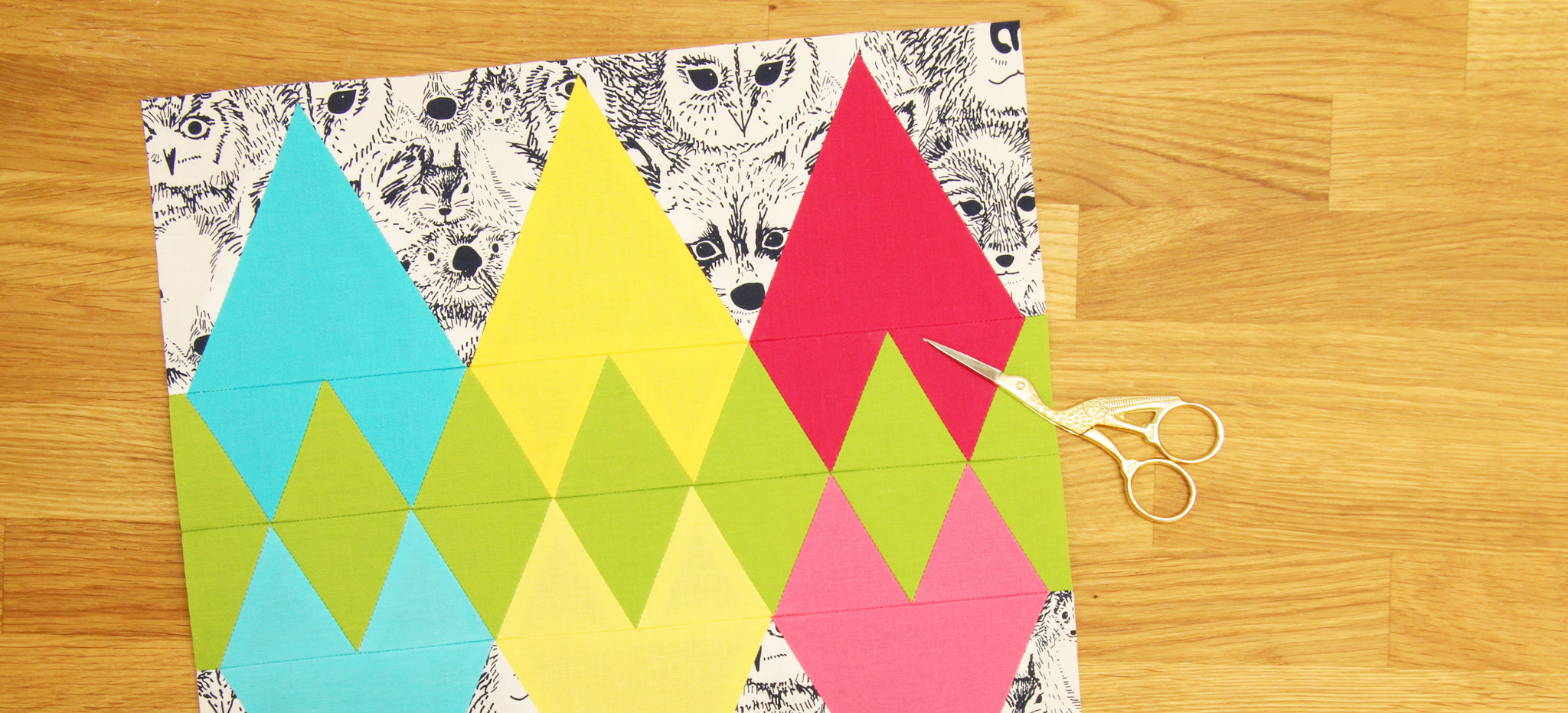 Argyle - Free Summer Block Party Pattern
Summer, summer, summertime! Welcome to my day on the Summer Block Party hosted by fabric.com. 
When I originally sketched up my block for this shindig, I wasn't thinking anything to do with argyle. I was thinking mountains, trees and reflection - but then came the color scheme! The more I played with it, the more it resembled argyle, so I embraced it! (But, colored differently, this could definitely look like mountains, trees and such!)
This color scheme definitely screams summer to me. The pinks remind me of a juicy watermelon slice, the yellows prompt images of sunshine, the aquas resemble the bright blue sky and the greens make me crave avocados! For this block, I chose a darker and lighter Kona solid of aqua, yellow and blue for the larger Argyle pieces. For the center accent I used one solid green. With all these solids, I wanted a print for the background and chose one that makes me think of summer! Below are the fabrics and where to find them!
Argyle is made entirely with triangles. I used the Triangle Squared ruler from Creative Grids to make cutting easier, but both templates are included for ease.
I love how this block looks repeated. The triangles continue across blocks creating dynamic rows. I mocked up a digital quilt! check it out:
The free pattern for Argyle can be found here! Enjoy and be sure to check out the rest of the fun summer-themed blocks for the great designers below.
If you make this or any other Sassafras Lane project, we would love to see it! Send us photos or post them to our Flickr group. Thanks for swinging by!