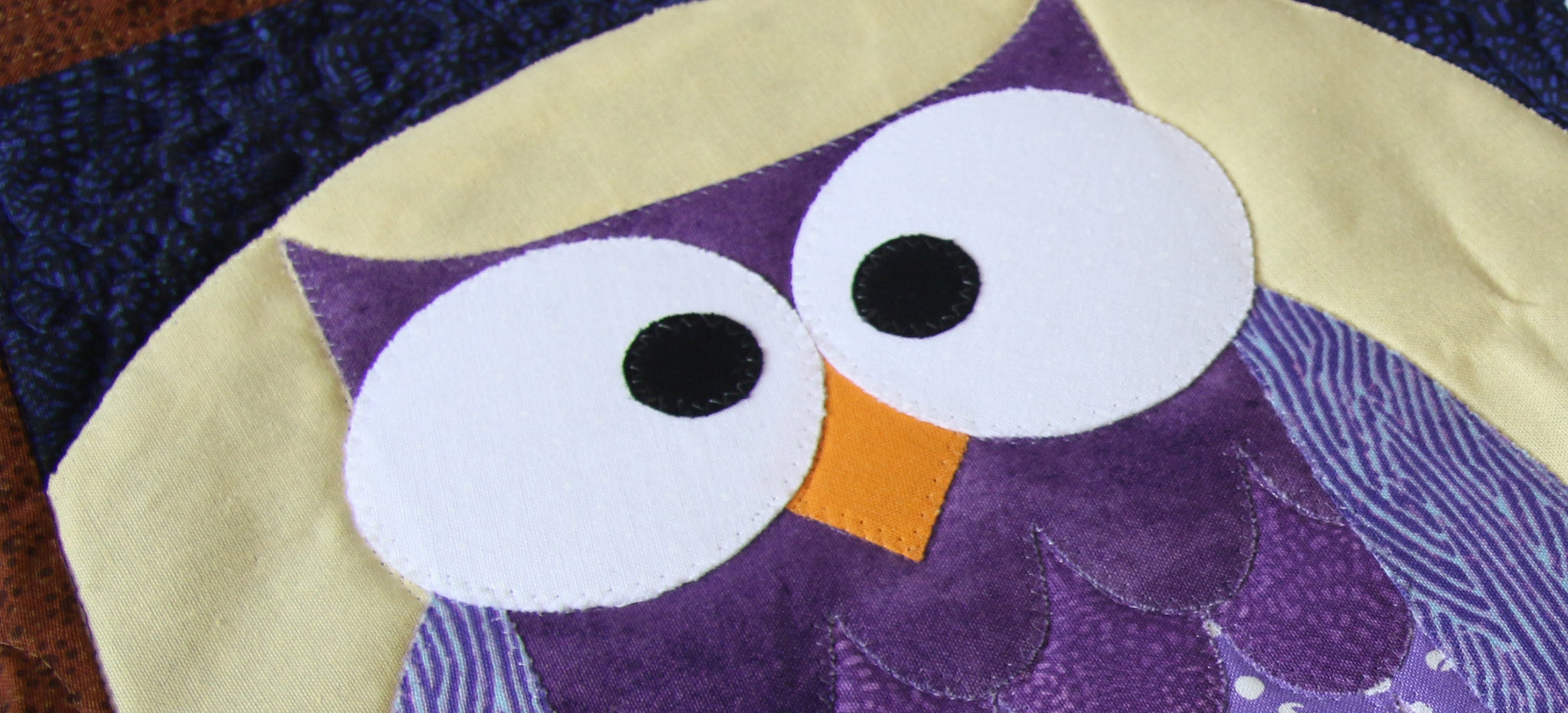 Quiltmaker's 100 Blocks Volume 7
Hello lovelies! I have had a great time reading all the blogs on
Quiltmaker's 100 Blocks Blog Tour
. I am lucky enough to work for
Quiltmaker
for my day job! So, today I have blog posts in both places. For you that means more opportunities to win goodies! 
I doodle. A lot. Especially when I should be working on something else. I found my original doodle of the owl before I played with it in Illustrator. He is rough! But the idea is pretty much the same in the finished block design. The best part: he made the cover!
Meet Hootie! He is my raw-edge appliqued 12" block in 100 Blocks Volume 7. The design did evolve a little bit from the original doodle. I placed the owl on a tree branch and in front of a full moon. 
Hootie is scrappy, made completely with fabrics from my stash and scrap bins. I don't have the patience for hand anything, so I used a machine blanket stitch to secure Hootie's feathers (and other parts!). My favorite part are his slightly doofy eyes. They make me smile.
Here is an idea of what you could do with multiple Hooties: make a little colorful owl family! 
Alright, now to the goods. We will be giving away two prizes! Each will include one Quiltmaker's 100 Blocks Vol. 7 issue and 4 Sassafras Lane patterns. 
For a chance to win, leave a comment on this post (click the post title and scroll to the bottom) telling me your favorite animal and whether you have put it in a quilt, and submit by midnight MST, Thursday, May 9. I will pick two lucky winners on Friday and email them. =] Thank you for stopping by!