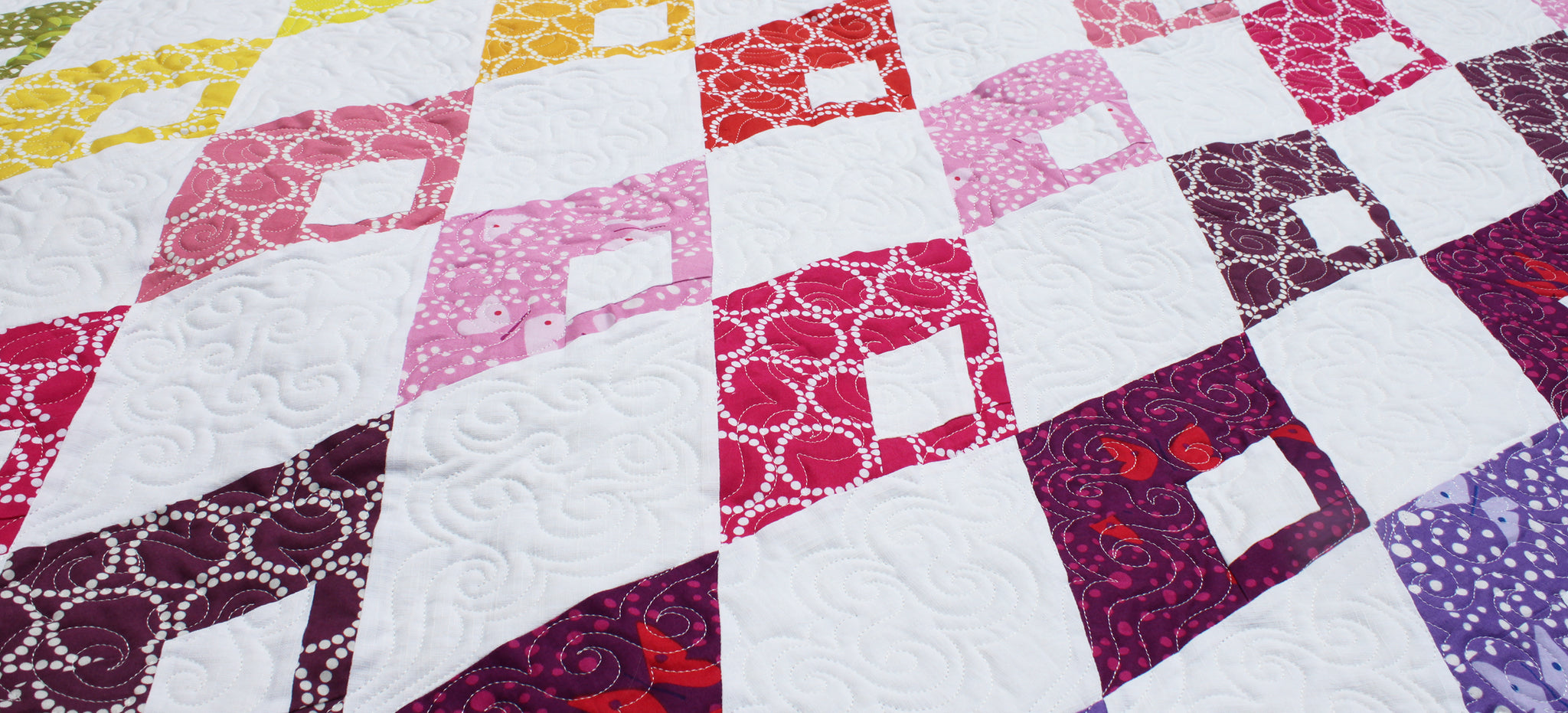 Diamond Detour in Lizzy House Fabrics
It is always fun to see a digital mockup come to life! Last Market, Andover was sneak peeking these gorgeous new basics from Lizzy House. We dropped images of the Mini Pearl Bracelets and Butterflies into a digital version of our Diamond Detour pattern for their sales sheets. 
The fabric is now printed and will be shipping to stores soon, so we got the opportunity to make a real life quilt! Digital quilts don't have the same amazing texture of the fabric and quilting that brings a quilt to life. 
Digital quilt to the left. Lots of photos of the real quilt below! 
Our good friend and fabulous quilter, Juli Kieny, made and quilted this beauty! Juli quilted each pieced and setting diamond with a swirling cloud filler. It gives the quilt that amazing texture we all love! Beware - this post is photo heavy!
GIVEAWAY TIME!!
Andover sent some extra Butterflies, so we are going to share! For a chance to win 11 fat-quarters and a Diamond Detour pattern, leave a comment on this post (click the post title and scroll to the bottom), telling us what your favorite shape to quilt with is (triangles, hexagons, circle, etc.) by midnight MST, Friday, May 8th. I will pick a lucky winner and email them for a mailing address. =]
Thank you Juli for your amazing work! The Diamond Detour pattern is available in PDF and paper form. If you make this or any other Sassafras Lane projects, we would love to see them! Send us photos or post them to our Flickr group. Thanks for stopping by!