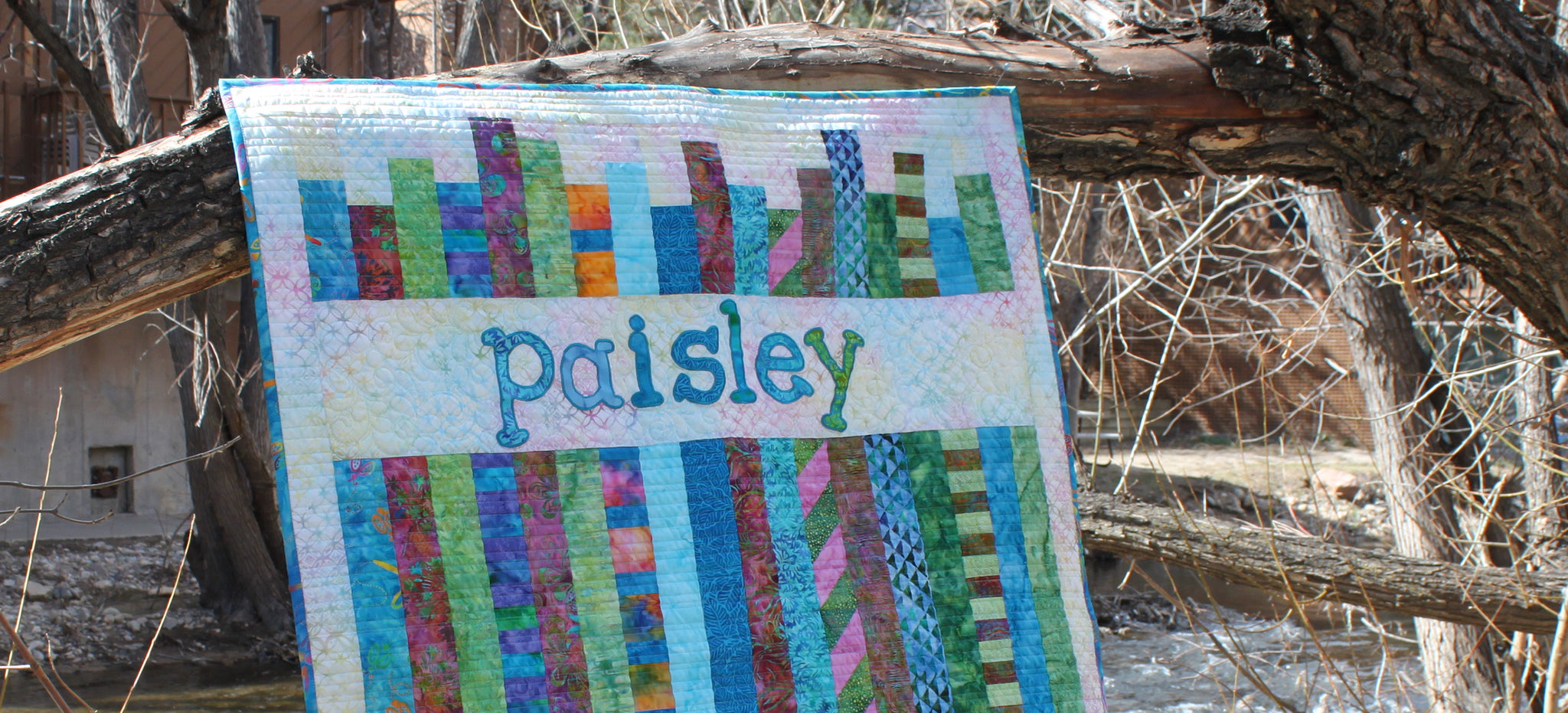 Park Place in Bright Batiks
My grandma, MaryEllen, is the one who got both my Mom and I into quilting. She is one of the biggest supporters of Sassafras Lane and a constant inspiration. She tests our patterns for us and always comes up uniquely amazing color combinations and quilts. Today I want to share the fun version of Park Place she made for a family friend's new baby-to-be.
Quick Quilt Stats:
Made by: MaryEllen Laughary
Quilted by: Kristy Wolf
Quilting: Straight horizontal lines
Pattern: Park Place
Fabric: Assorted earthy and bright batiks
Finished Size: 40" x 52"
Techniques: Basic piecing & appliqué
Thank you Mama for testing the pattern and letting us borrow the quilt =]
The Park Place pattern is available in PDF and paper form. If you make this or any other Sassafras Lane projects, we would love to see them! Send us photos or post them to our Flickr group. Thanks for stopping by!