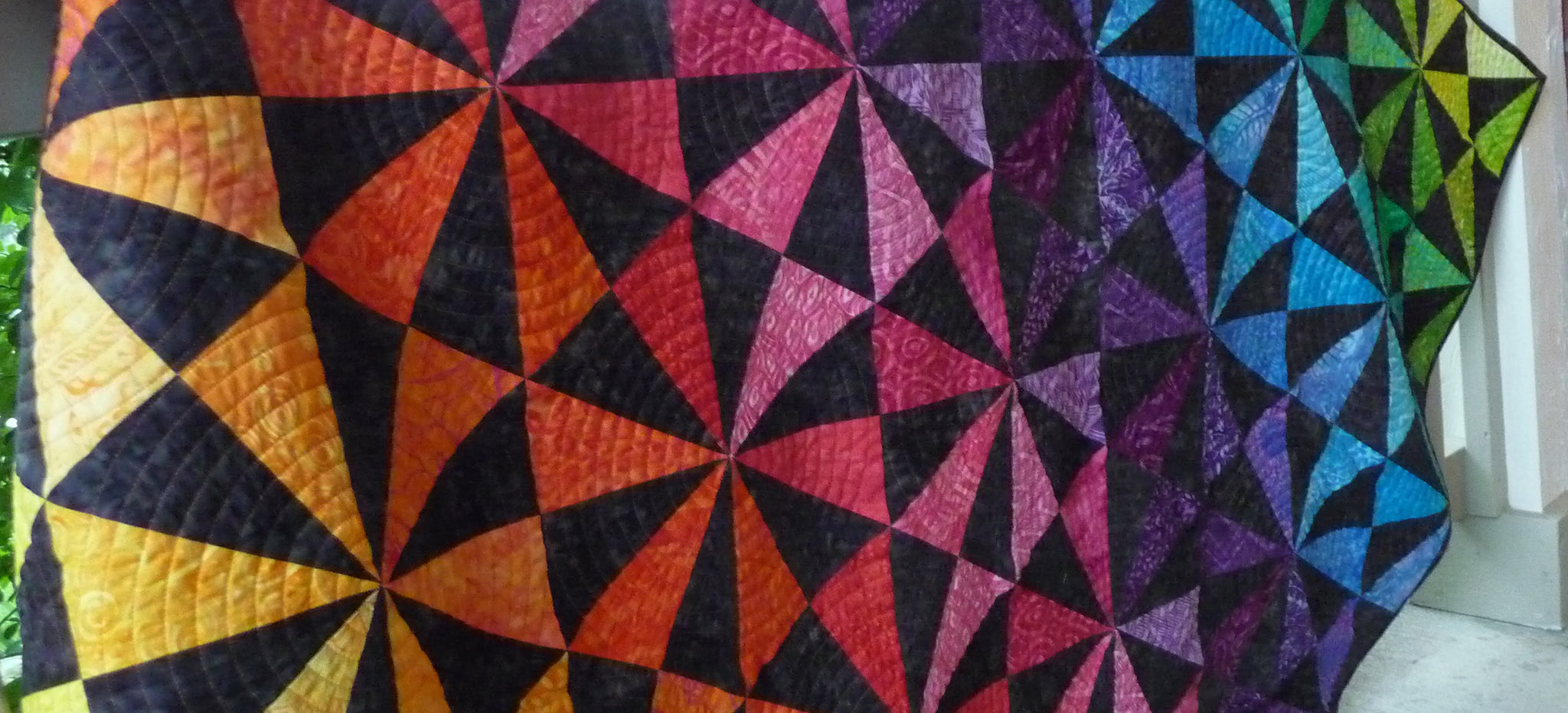 Prism Parkway in Tonga Batiks & Sale Announcement!
You know us, we can never make just one quilt! This version of
Prism Parkway
originally appeared in
Quiltmaker Magazine
's 2014 color issue, (kind of suiting, huh?!)!
This quilt was made entirely with 
Timeless Treasure Tonga Batiks
. They are so rich in color. It was like Christmas morning digging into a generous box of vibrant colored batiks. We used a slightly patterned charcoal for the background and variegated the color across the quilt. It is amazing how different it looks than the
Prism Parkway
cover quilt. It is a great project to use your stash and scrap piles!
My mom, aka
Wolf Creek Quilting
, quilted the two quilts exactly the same! The light orange thread on the rainbow on the rainbow threads acts as a neutral looks great! Once again, the spirals draw your attention to the hexagonal pinwheels created from the triangles. 
My mom snapped some photos of this
Prism Parkway
on our lawn chairs on the front patio. In the photo below you can see the details in the Tonga Batiks we used. I love the brightly colored chevrons! 
And now for the sale announcement! 
To follow tradition (a very new tradition!),
Prism Parkway
PDF patterns will be on sale tomorrow! For one day only, the
Prism Parkway
patterns will be 25% off! Be sure to stop by and get yours! Thank you for stopping by!