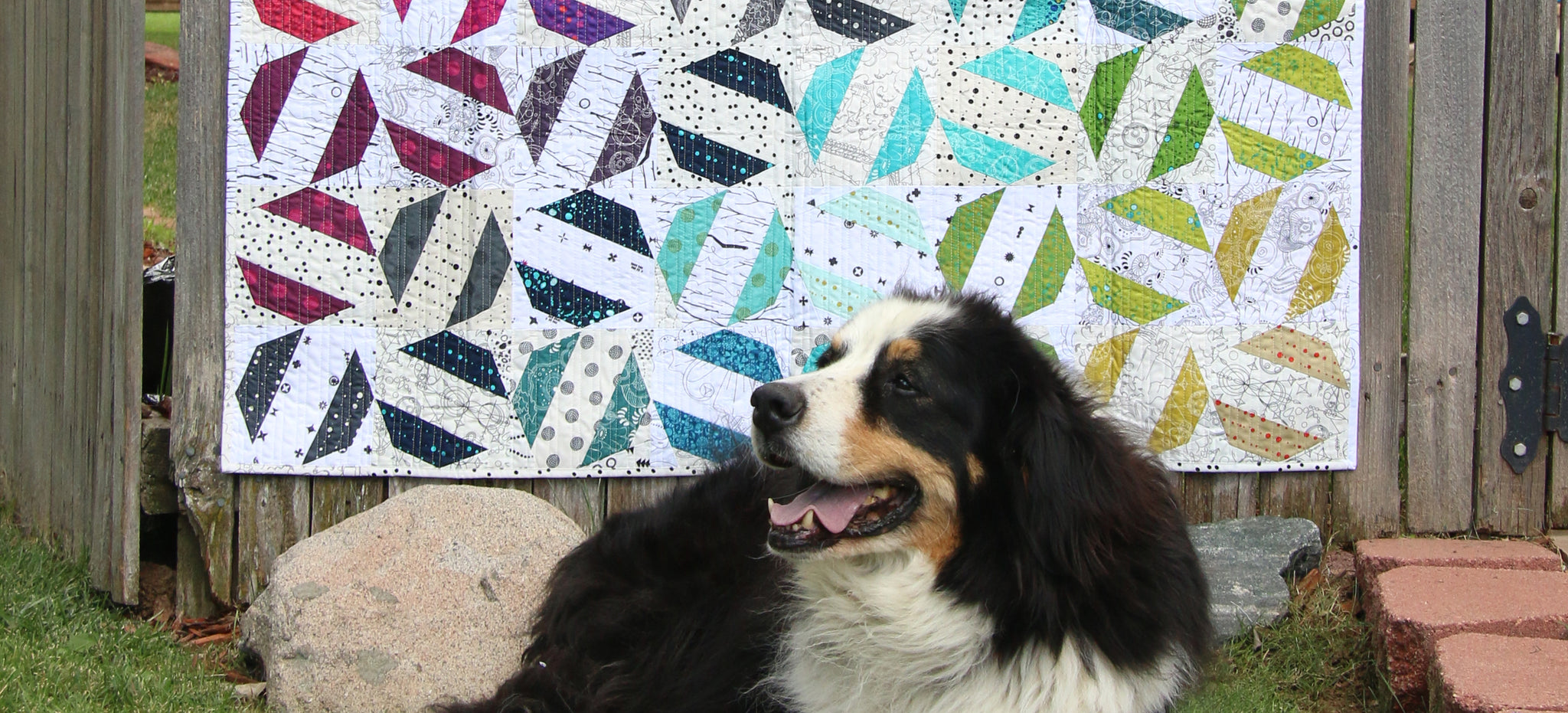 Privet Drive in Sun Prints
I have already shared a few photos of this Privet Drive quilt on Instagram, but I have failed to blog about it, so here goes! This beautiful quilt is made up in Sun Prints and Abacus, fabrics both by Alison Glass for Andover Fabrics. We gradated the colors through the quilt to create a stunning rainbow effect and used several white fabrics with black prints to create a low volume background. The Privet Drive is a simple paper-piecing pattern that includes 3 sizes. It is a perfect pattern for using up your scraps or your favorite fabric line as in this version. This is one of my favorite quilts!
Quick Quilt Stats:
The Privet Drive pattern is available in PDF and paper form here. If you make this or any other Sassafras Lane project, we would love to see it! Send us photos, post them to our Flickr group or use our #sassafraslane hashtag on Instagram!