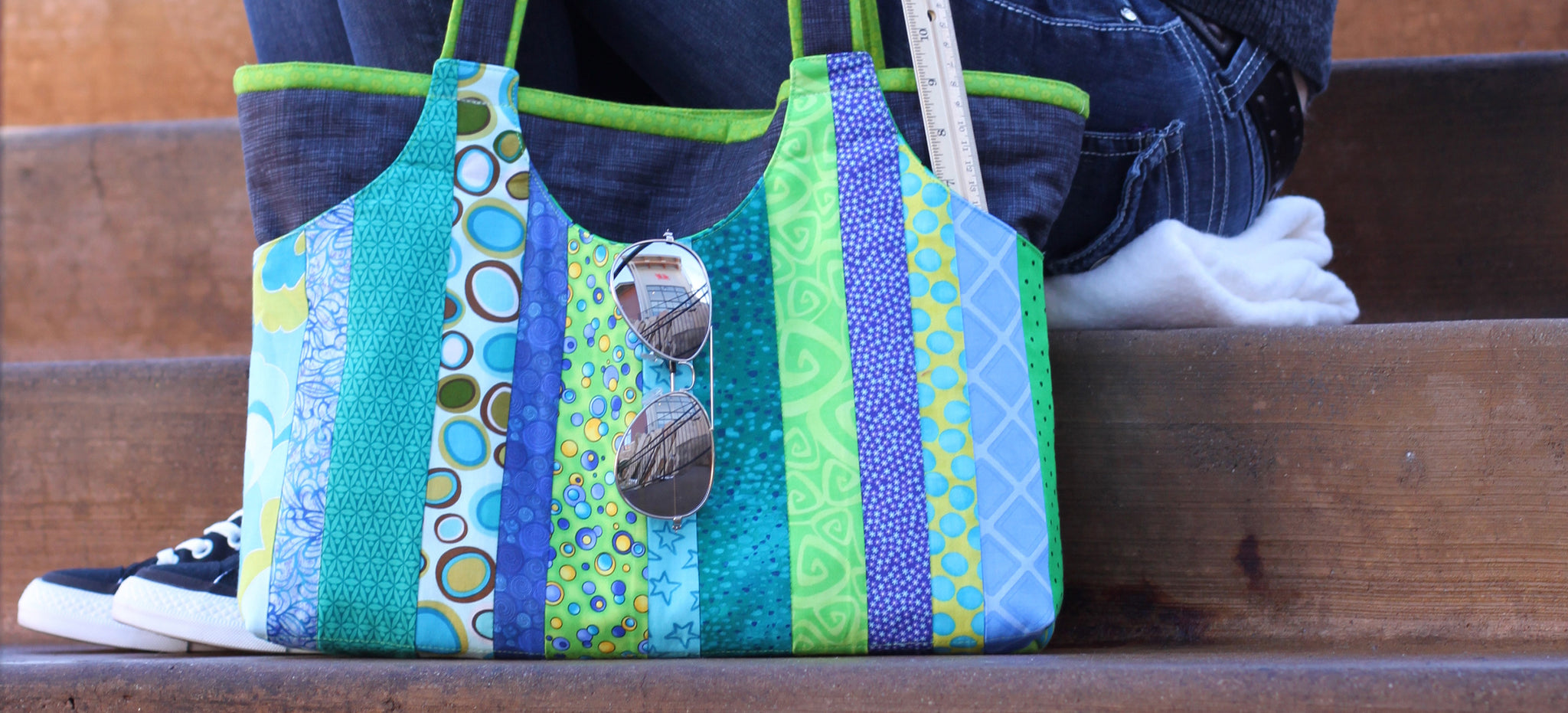 Sewology Sunday - Sneak Peek
Happy Sewology Sunday everyone! This weekend has been a busy mess of birthday festivities (the up) and sickness (the down). So, today's Sewology Sunday is a Sneak Peek! Here is a glimpse of our next pattern. This is going to be the Cooper Carry-All! We are working on the finishing touches to the pattern and it will be available soon. It is a fun, quick and unique scrap-friendly bag, perfect for toting around school books, art supplies or that day-to-day stuff we all have!
We will have more Sneak Peeks of patterns as they come up. We have a real frame that we will use to do snapshots of future quilts (it too is orange). Thank you for stopping by! Happy Sewology Sunday!