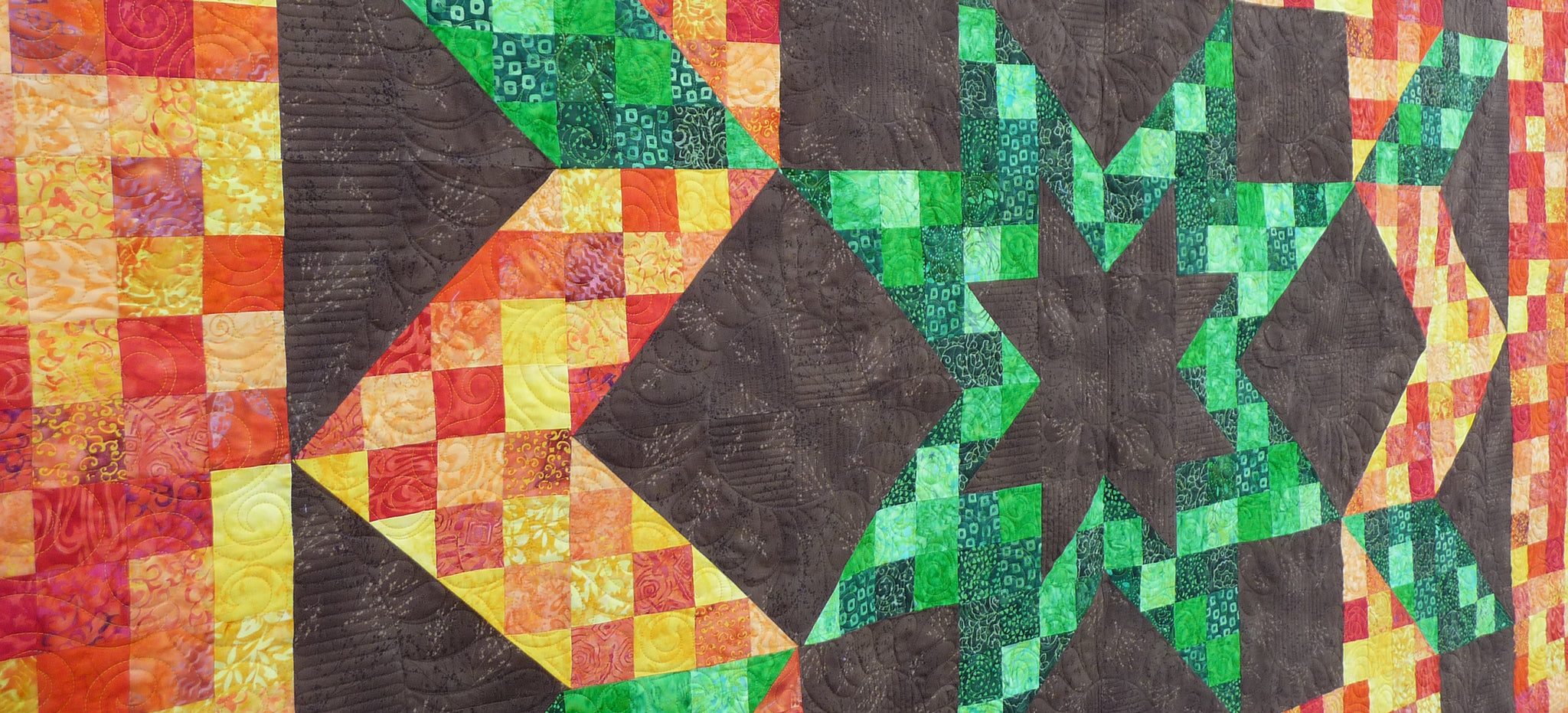 Atlantic Avenue Quilts Show & Tell
Here are few more of the Atlantic Avenue quilts from the mystery class a few months ago. 
To get shots of the big quilts, Kristy pins them to the garage door. Bauer decided to stop by and pose for the camera. Isn't he handsome?! The beautiful quilt behind the big dog was made by Gitte Hopkins with all batiks. The greens are the main fabrics, the corals the accent and the light fabric is the background. 
I guess looking adorable 24/7 gets tiring..... Such a big yawn!
Here is a photo of the whole quilt with Bauer still waiting for Kristy to pet him.  We love how the quilt turned out!
Here is another beautiful Atlantic Avenue made in all batiks. Jeanine Robison made this beauty using green fabrics as the main (similar to Gitte's), gold fabrics for the accent and the light fabric as the background.
I love how the center star in this one is gold! Pretty fun. Here is a good shot of the quilting. Kristy did a combination of funky feathers, swirls and flowers quilting. 
Thank you Gitte and Jeanine! These two are the most accurate sewers in our classes, every point is perfect. Both quilts turned out amazing. It almost looks like they picked fabrics together! If you make this pattern or any other of our Sassafras Lane Designs patterns, we would love to feature you and the quilt on here!
The Atlantic Avenue quilt pattern is available here in PDF and paper form! Let us know if you have any questions! Thank you for stopping by!