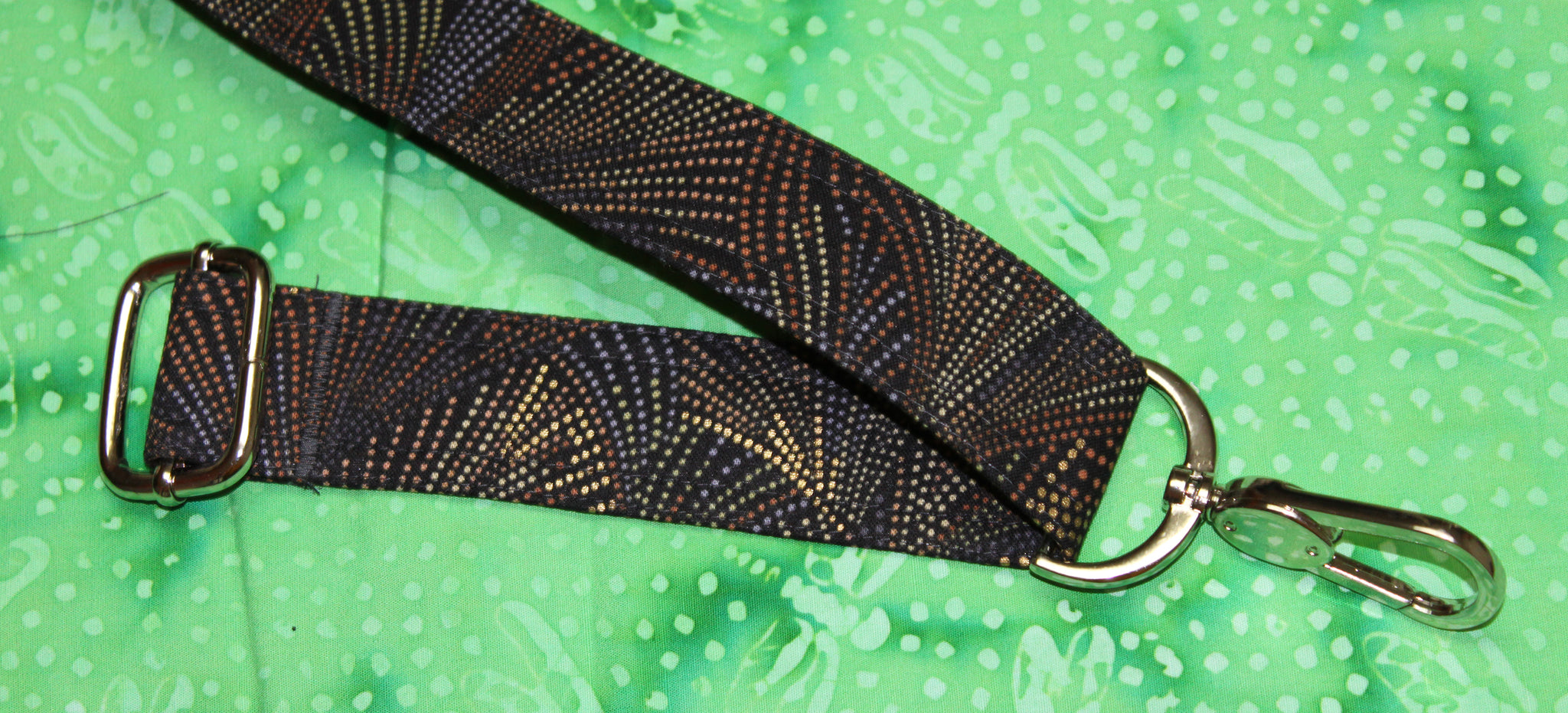 Sewology Sunday - Purse Handles
Happy Superbowl Sunday! Since I am not emotionally invested in the Ravens or 49ers, today is more about food than football for me! We do munchies for lunch: chips & guacamole, chicken wings and 7 layer dip! Yum, now I am hungry! For dinner we will make homemade pizzas at half-time! 
Because we are all pretty occupied, whether it is with food, football or commercials, today's Sewology Sunday is going to be a little bit shorter. A nice quick and easy tutorial on how to make an adjustable handle for purses, using a slide and 2 swivel hooks. This tutorial works for fabric and webbing handles.
Top stitch close to each side of the handle. Cut the handle to desired length. Satin stitch close to each end of the handle with matching thread so that it won't ravel. Slip one end of handle around center bar of slide, fold the handle back on itself to form a small loop. Stitch in place. 
Lay buckle on surface with back side of handle facing up. Loop free end of handle through one of the swivel hooks.
With the same free end, thread it through the top of the slide, and finally, slip the end of the handle into the last swivel hook and fold the handle back on itself to form a small loop. Stitch in place. Attach the hooks through eyelets and Voila!
This is how we make our handles! I hope this was helpful! This was meant to help with the very last step of the Cassidy Crossover Purse Pattern. Now go eat and enjoy some football! Happy Superbowl/Sewology Sunday!