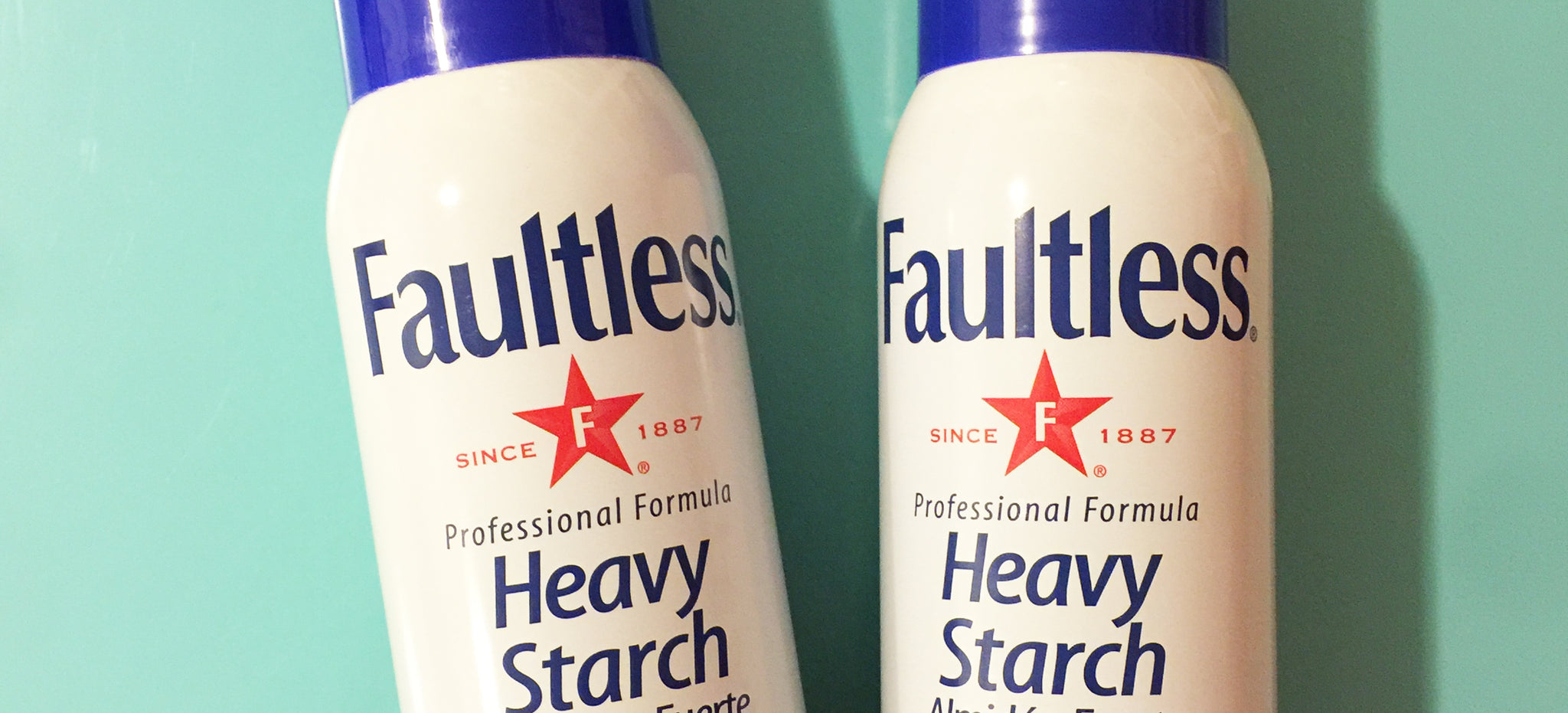 Sewology Sunday - Why we love Starch!
Happy Sunday everyone! The perfect day for sipping tea, watching snow fall, magazine perusing and of course... sewing! For today's Sewology Sunday we are going to discuss Starch: a sewing girl's best friend! There are many reasons we love Starch. 
We use Faultess Heavy Spray starch. It is available at Walmart for about a $1.00.  It is a good deal for us because we can go through a can or two on a quilt top! 
Why we love to Starch our fabrics:
Tames bias edges (good for those 60 degree triangles!)
Creases from long term folds iron out like a dream!
Starch makes fabrics equal (batiks and homespuns will behave the same)
You have more control over fabrics when sewing. (edges ride nicely next to the flange on a 1/4" seam foot)
Creases are much crisper
Points are are sharper
Fabric doesn't shift when rotary cutting
Some of our great quilting friends prefer to make their own starch! It is much more economical than buying the spray starch, just a little stickier!
How to make your own spray Starch:
Mix 1/2 cup cold water and 1/4 cup Argo corn starch
Add 4 cups of boiling water. Stir well.
Let the mixture cool.
Make sure to shake mixture before spraying on fabric!
We love and use starch all the time, but we realize not everyone does! It is something we strongly suggest for a few of our patterns (the ones with bias edges, like
Diamond Alley
and few coming soon, for example!) Thank you for stopping by for Sewology Sunday!