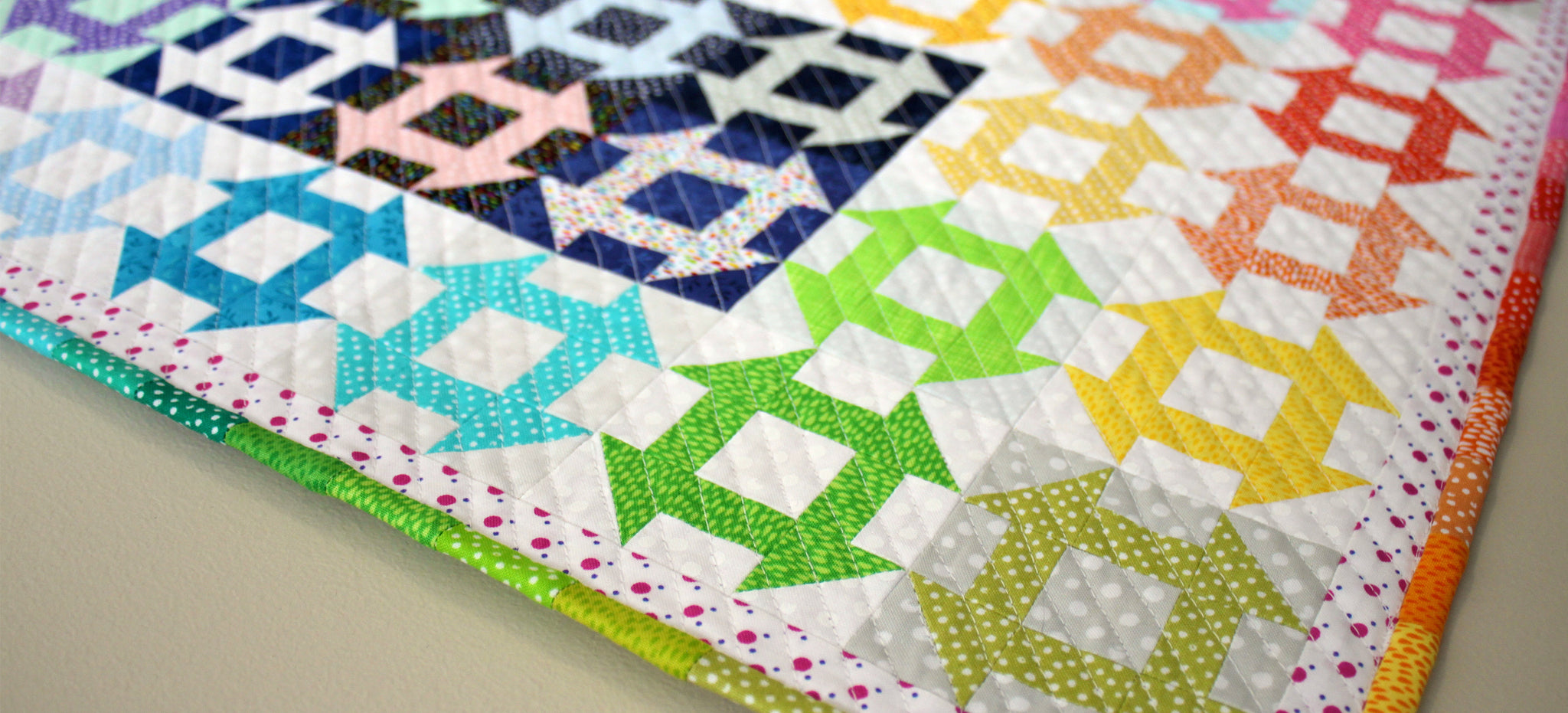 Mini Mania - Modern Traditional Challenge
I have only been slightly obsessed with mini quilts this past year... so when Timeless Treasures and Dear Stella announced their Modern Traditional Mini Quilt Challenge, I jumped at the opportunity to make something fun! I made thirty-six 3" assorted churndash blocks and arranged them in color order diagonally across the quilt with the dark backgrounded blocks off-center. I have been wanting to make little mini churndash blocks for awhile, so this was the perfect time! 
My favorite detail is the binding. I used scraps from the top of the quilt and sewed them together in color order. I put the pink through the yellow on the bottom and green through purple on the left side. I also threw in a light blue confetti dot on the bottom right corner for kicks. 
Quilt Stats:
Oooo and the best part about this challenge is the prize! Below is a photo of Jessica holding the grand prize! (photo from Dear Stella's Facebook page) What would you make with sixty 1/2 yards of Timeless Treasure's Sketch and Dear Stella's Mini Confetti Dots?
There is still time to enter! Go read all about the challenge here and join in the fun! Be sure to check out the #DSTTchallenge hashtag on Instagram to see everyone's inspirational project photos!
Have you joined in on the mini mania? If not, you should =] Thank you for stopping by and I hope to see your projects pop up on the Instagram feed soon!