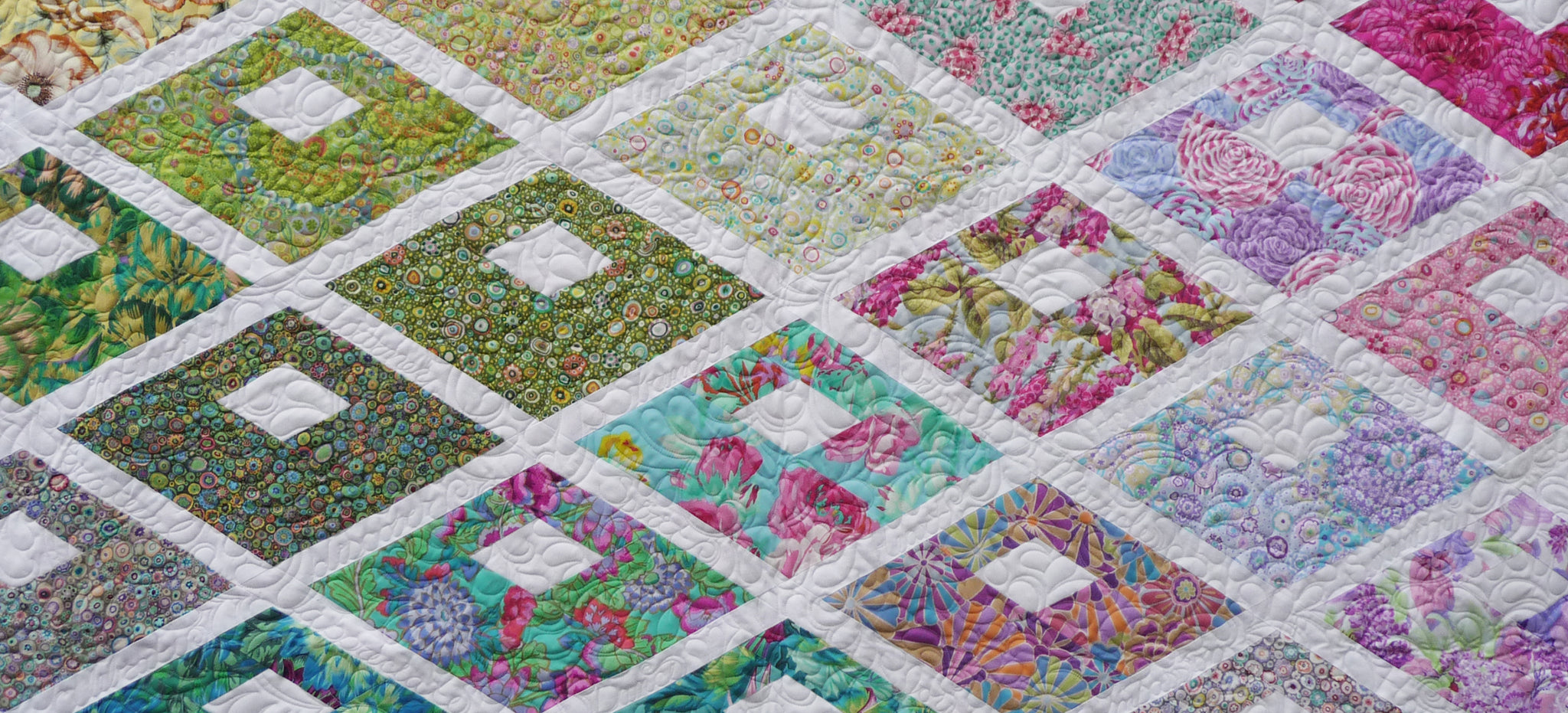 Lori's Diamond Alley Quilt
Happy Easter! Today we are sharing this gorgeous Diamond Alley Quilt made by Lori Brewster. Lori made this quilt to give to her mom on her birthday! Isn't that so sweet! Lori used thirty-nine different Kaffe Fassett floral fabrics for the diamonds. She arranged the diamonds to gradate by color across the quilt. I love how it turned out! Lori widened the quilt by adding 7 diamonds to one side making it 82" x 88".
My Mom, the amazing talented quilter behind Wolf Creek Quilting, quilted a feather doodle with a white thread allover the quilt. The most amazing part is the inspirational words quilted into the sashings. Some of the words she used are: Liberty, Explore, Home, Delightful, Confidence, Together, Generous, Freedom, Value, Relax, Passion and Limitless. 
I absolutely love how she arranged the diamonds by color. The diamonds gradate across the quilt in rainbow order and look phenomenal. In the photo below you can spot a few of the inspirational words. Can you see: Dreams, Outstanding, Love, Bloom, Believe and Family?
Big thank you to Lori for sharing her beautiful quilt with us! We love seeing the quilts and projects made by you. If you make this pattern or any other of our Sassafras Lane Designs patterns, we would love to feature the quilt on here! Just shoot us an email! The Diamond Alley quilt pattern is available here in PDF and paper form! Thank you for stopping by and have an awesome weekend!