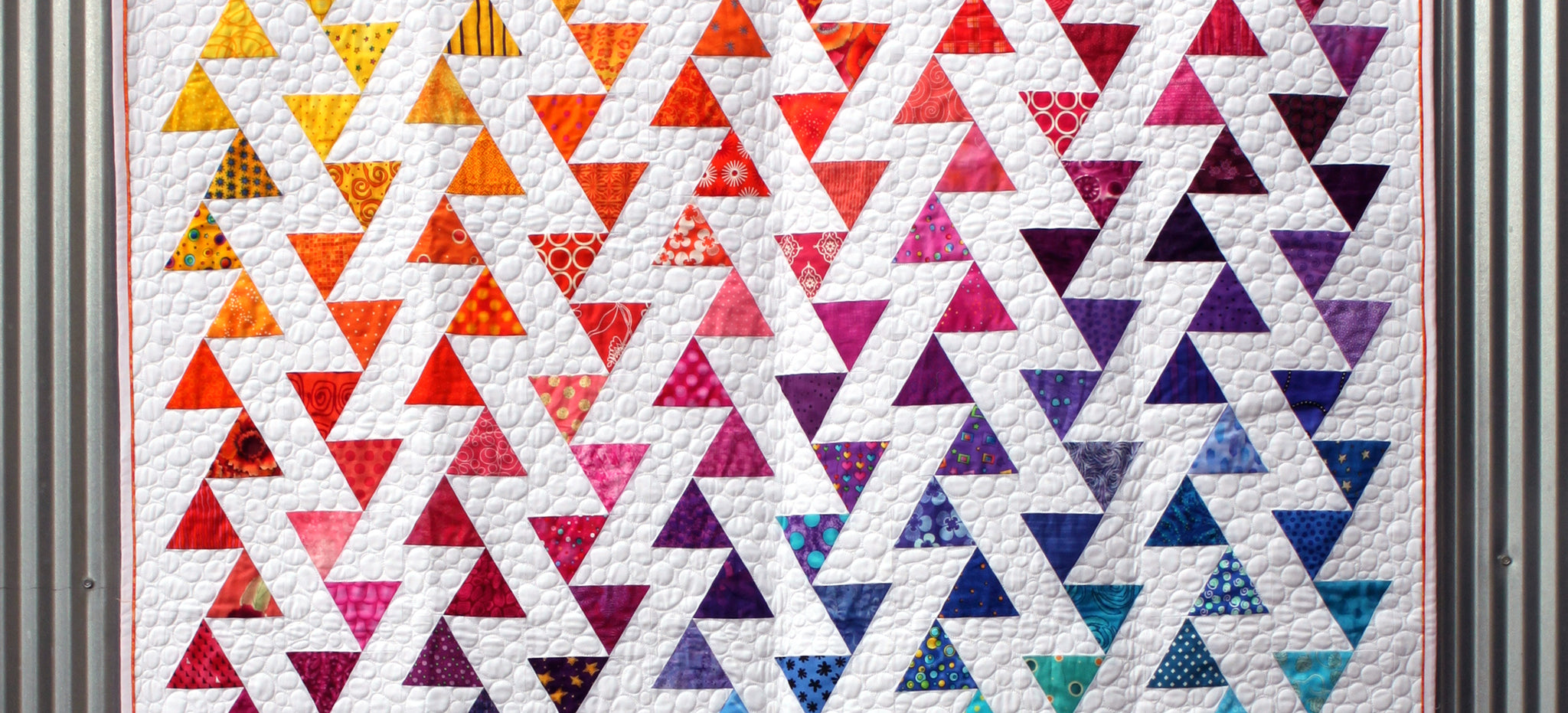 Blogger's Quilt Festival: Scrap Quilt Entry
I stumbled across Amy's Blogger's Quilt Festival last Fall when she was announcing the prize winners. I scrolled through and clicked on all the beautiful quilts that had been posted and bookmarked her blog! I wanted to make sure I participated the next time. Well that time has come! Be sure to check out the Blogger's Quilt Festival for lots of beautiful and inspiring quilts.
I know I have shared this quilt before, but I thought it would be perfect for the Scrap Quilt category. I think it could have been great in the ROYGBIV and Quilt Photographer categories too. I love the old orange pickup truck we shot it on. This is my Rainbow Lombard Street Quilt.
This quilt is scrappy. To the max! Not one of the colorful fabrics is repeated more than once. We have our scraps in color-coded bins, and that is where I began digging for this quilt! Here is the giant pile about to tumble over:
From there, I cut the scraps into triangles. These piles were so pretty =] You can see in this photo that there are already triangles on the design wall... welp, that is because I cut the entire first quilt too small. Oops.
Quilt Stats:
Finished size: 47" x 54"
Fabrics: Scrappy Mayhem on a Kona Solid White background
Foundation paper-pieced
White binding with a bright orange piping
Pieced by moi and Quilted by Kristy Wolf (my mom!)
Blogger's Festival Category: Scrap Quilt