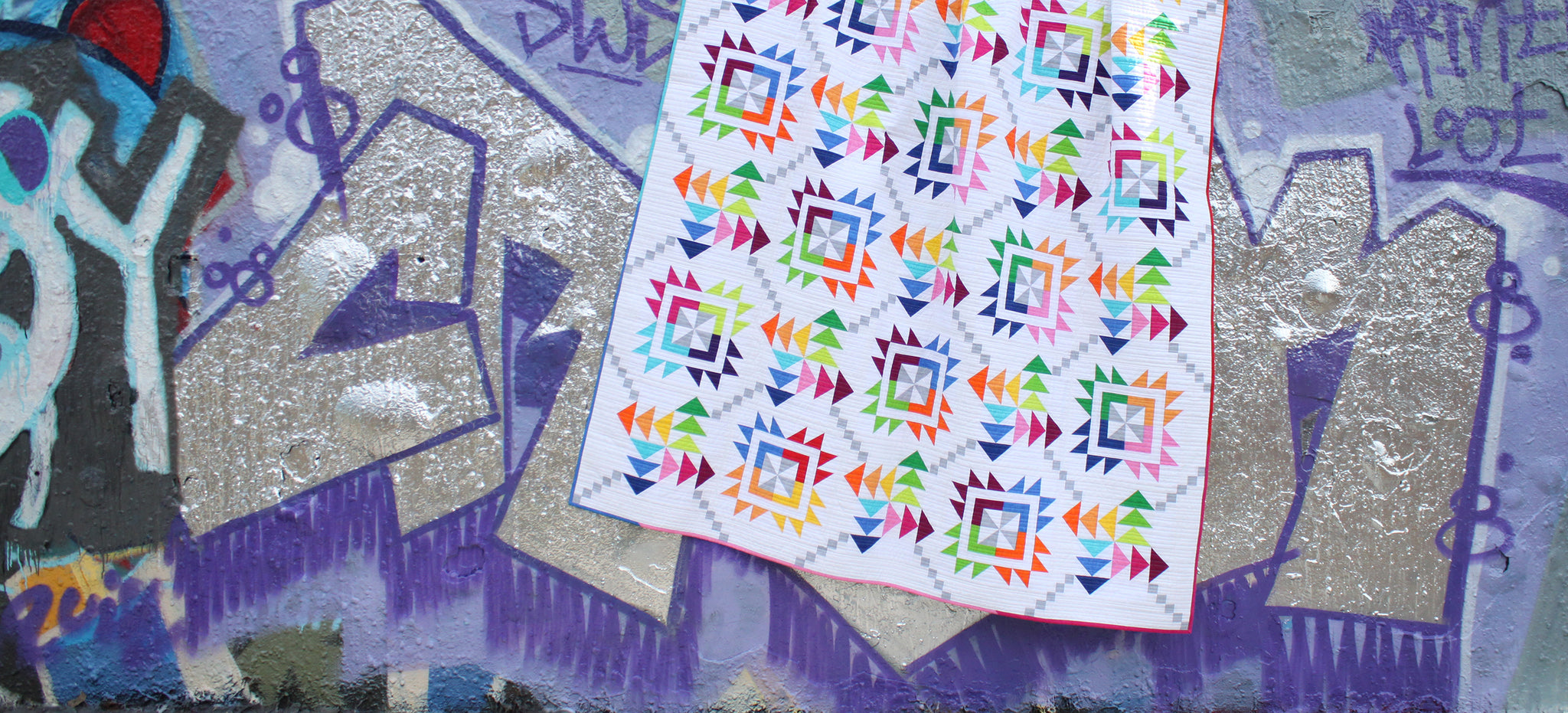 New Main Street Pattern Cover
We had a great opportunity to make our Main Street pattern in Timeless Treasures new precuts! We used the Sketch Colorplay 2.5" Strips for the colors, a light grey for the accent and a solid white for the background. We loved how this quilt turned out so much, we decided to reshoot our Main Street pattern covers!
We took this quilt to a graffiti wall down the street from me. The wall is always changing and we thought this silver/purple color scheme was a perfect backdrop for this bright quilt. 
My Mom quilted vertical lines across the quilt at varying widths from 1/4" to 5/8". It is a very modern quilting design and gives the quilt that perfect crinkle look we all know I love =]
Here is my adorable Mom in front of the quilt! Isn't she cute!? She rigged an awesome pulley system to hold the quilt over the wall. 
Quick Quilt Stats:
The Main Street pattern is available in PDF and paper form. If you make this or any other Sassafras Lane projects, we would love to see them! Send us photos or post them to our Flickr group. Thanks for stopping by!