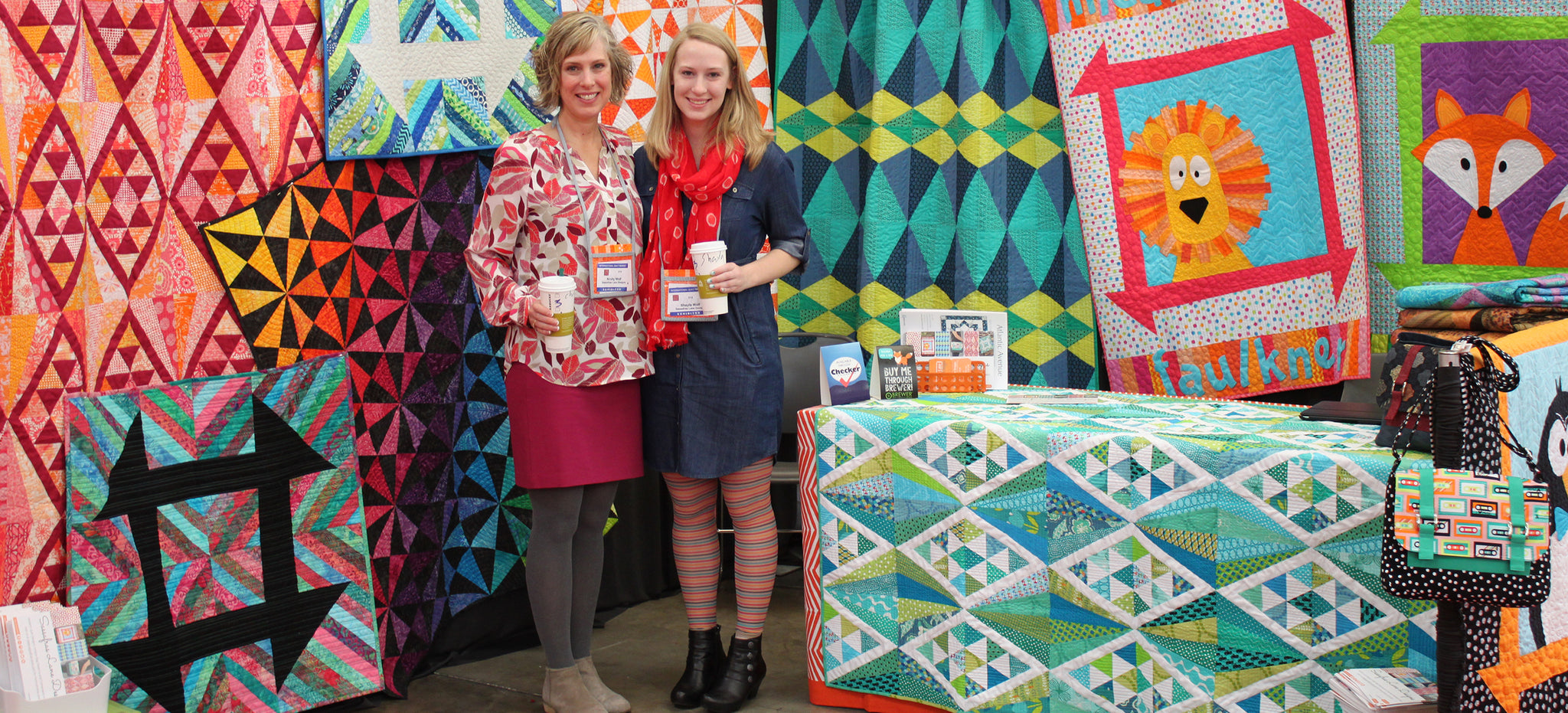 Spring Quilt Market in Pittsburgh
We are back! We needed about a week to recover, fill orders and get situated after Quilt Market. It was so much fun! We met amazing people, were inspired in every row and were exhausted when we got back! This is a photo heavy post to show you our booth and all six of our new patterns: Churndash Court, Euclid Avenue, Prism Parkway, Mulholland Drive, Shelby Satchel and Zoey's Zoo. 
An overall shot of our booth.
Some table details.
My Mom is ready for Day 1.
Side view of the booth where you can see all four animals in Zoey's Zoo.
The Shelby Satchel hanging on the post.
Me and Mom ready to take on Quilt Market with coffee in hand!
Stay tuned for at least one other blog post about Quilt Market in Pittsburgh! It will be chalked full of other beautiful booths, awesome people and some silliness! Thank you for stopping by!